Each summer, Key Issues Institute brings teachers from around the world to Keystone Science School for an innovative and fun professional development workshop. This year, Avout sponsored the attendance of two of the teachers. Welcome to our guest blogger, Jaye Shomaker! She currently teaches 7th grade Science at Ken Caryl Middle School in Littleton, Colorado.
_____________________________________________________________________________________________________________________________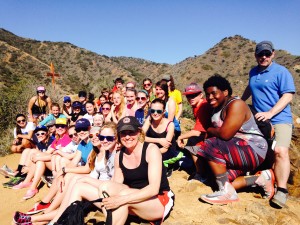 I am looking forward to participating in the Key Issues Institute this summer and am grateful to Avout for making this opportunity possible. As a middle school Science teacher, I am constantly looking for valuable professional development. I like to create very engaging lessons and activities, so I end up doing a great deal of research to try to find the right material to make accessible to my students. I have access to basic equipment to help me carry out labs and activities, but as far as specialized lab equipment, I need to justify the use in order to spend the money to obtain it.
One of the units I teach is on Geological Time, in which I  emphasize how climate change and human activities could be influencing the next mass extinction. Periodically throughout the year questions come up pertaining to energy use and how humans influence on our planet.  Food webs are also discussed. I think that it is important to teach this information in a non-biased way because of how politically driven some of these topics have become.  I prefer to stick to the science and how evidence backs it up. I am excited about what I will learn at the Key Issues Institute and be able to bring back to my students.