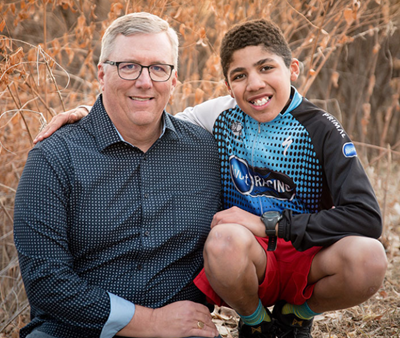 USA Cycling recently launched a platform called "In Our Own Words," which gives USA Cycling members a place to share their experiences. We were proud to have a feature on one of our Avout Racing Juniors as one of the first dozen stories chosen.
Ian is on the autism spectrum and cycling gives him a way to channel his energy in a positive way. It's one of the ways he and his dad Robert, who wrote the story, bond, and cycling has helped build his self confidence. That's no surprise, because Ian is a natural. He won four state championships this season! Ian races road, cyclocross, and track, is just starting to mountain bike, and has his eye on mountain bike nationals this summer in Winter Park, Colorado.
We're cheering you on, Ian. Thanks for being a part of the Avout Racing Inspire Juniors team, and thank you, Robert, for your contribution. Read their story "Cycling is Kind of Our Thing" at USA Cycling In Our Own Words.