Avout supports Bicycles for Humanity Colorado and Outdoor Lab Foundation. Both are outstanding charitable organizations in our community, and both are having their annual fundraising events on the same weekend, October 11-12, 2019. We're excited to have a weekend of galas planned, and hope you'll join us at one or both of them.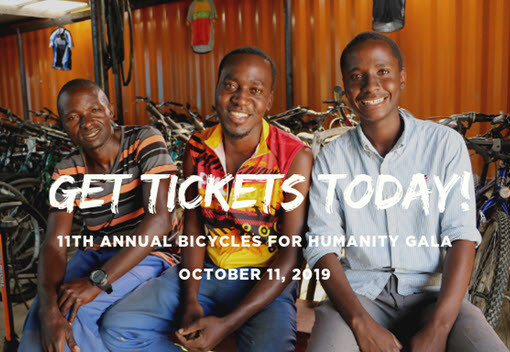 Friday October 11, 20197:00 pm – 10:00 pm
This year's Bicycles for Humanity gala will be held at Dazzle, Denver's fantastic Jazz & Blues club. There will be music, food, and libations, as well as a silent auction to benefit Bicycles for Humanity. Get your tickets today so we know how much food to plan for! $35 in advance or $50 at the door.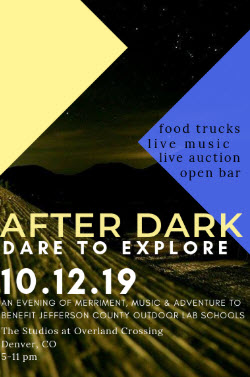 Saturday October 12, 2019 5:00pm – 10:00pm
Join us for After Dark, a not-so-traditional nonprofit annual fundraiser (and FRIENDraiser), celebrating a 62-year old program. The night will include food trucks, corn hole, beer garden, wine grotto and lots of awesome live music.
This year, we're excited to welcome Marc Sallinger of 9NEWS as our program emcee. Marc attended Outdoor Lab as a 6th grade student and we are THRILLED to have him return!