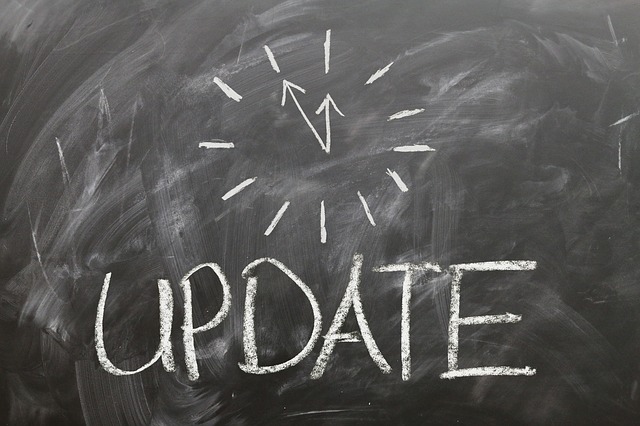 Once you move to Oracle Fusion in the cloud, you can count on regular updates. If you're on the technology side of the organization, that's both a pro and a con. While the upside is that your applications will remain up to date, it's not like the updates happen while you sleep. Or at least they shouldn't. Updates are more or less forced and take place on Oracle's schedule, not yours. And each update introduces the possibility of breakage, especially of your unique processes, reports, and integrations, so having automated test processes is paramount. While the ability to customize in Fusion is extremely limited, in this world of cloud and on-premise co-habitation, your cloud systems are almost always talking to an on-premise system in a way that is unique to your organization. Fusion upgrades don't usually break your system, but it's not something you can take for granted.
In addition to updates, Oracle Fusion clients are facing a migration that can pose major challenges. Every Oracle Fusion client is in the midst of migrating Oracle Fusion applications to Oracle Cloud Infrastructure (OCI), a re-platforming that has made sweeping changes to the architecture of their cloud environment. OCI, Oracle's second-generation cloud infrastructure, gives you better flexibility to design your architecture the way you want and more seamless connections to your on-premise environment, however migrating is not always a slam-dunk. Here are a couple of real-world examples we've encountered with our clients in their migration to OCI.
Engineering Firm Has to Restart OCI Migration
A global engineering services firm was in the midst of their migration to OCI, however due to the complexity of their integrations and the sheer data volume they hit a wall and couldn't move forward. They could not push their migration through because of the way Oracle had set up the new environment. With Avout's help, the firm is now re-planning their migration and scheduled to try again in January.
Multi-national Company Sails Through OCI Migration
On the other hand, a manufacturing client of ours in the automotive industry underwent a successful migration to OCI. Although it still required changes to their architecture to make the migration work, through thorough planning and preparedness the transition went smoothly.
They key takeaway here is that even with cloud upgrades, you need to be prepared. You will be slated for an upgrade, and unless you have a valid reason, it's going to go through as planned. Short-term extensions may be easily granted, but Oracle is not going to let you put off your cloud upgrade indefinitely. You will need to argue your position for longer-term upgrades and present a valid business case for your delay, but at some point you will need to take the upgrade.
One thing we promise: you'll become really good at reading release notes.
If you are facing an OCI migration or Oracle Fusion upgrade, Avout can guide you from a place of experience. Contact sales@avout.com.