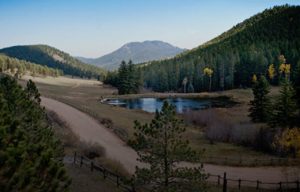 Avout is a proud sponsor of Outdoor Lab Foundation. Please join us at their annual fundraiser this Saturday, September 29, and support outdoor education for our future generation of leaders.
Who: Join Outdoor Lab staff from the Foundation, Mount Evans, Windy Peak, The Board of Directors, Outdoor Lab Foundation Legacy Society, Youth Advisory Board and YOUR community for the most anticipated night of the year.
"This is something that I look forward to year after year. It's not just because I LOVE Outdoor Lab, I love this event."- Jonathan, Outdoor Lab Alum and Jefferson County native.
What:  Celebrate this beloved 61-year-old program at your "not so traditional" nonprofit annual fundraiser. From food trucks, corn hole, beer garden, wine grotto and this year's featured band, Stereo Clone, one of the hottest bands in the Denver Metro area, your night will be filled with memories to last a lifetime.
"Outdoor Lab is the best week of  your life and this event is the best one of the season."- Robb Gneiser, Windy Peak Principal
When: September 29th, 2018, 5-11 p.m.
Where: The Studios at Overland Crossing, 2205 S. Delaware St. Denver CO, 80223. Click here for directions.
Why: Outdoor Lab is so special because of the community it has built around us. This program has become a rite of passage for all Jefferson County residents and a family tradition. Celebrate the tradition with us at an unforgettable evening.
Are you ready to purchase tickets? Click here to start your search for you perfect diamond cut for the evening.
Needing some style tips? Our style guide is your one stop shop for all of your style tips for this year's After Dark. Click here to view it!