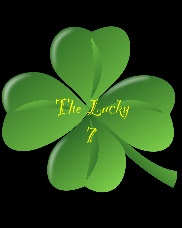 By Janet Dahmen
A project manager's success cannot be attributed to getting lucky; there are just too many events in any given day to leave it up to chance, luck, karma, or even positive mojo. Spending the needed time to plan, assess, and set expectations will pay off later when it's crunch time. Here are seven ways to help you get a little luckier later.
Project Objective Ensure you know what the project controlling factors are:  Time / Budget / Quality / Scope.  Every project is driven differently and for different purposes. Understanding the project's controlling factors will provide valuable insight during decision making processes.
Measuring Success Document the project's critical success factors in a way that can be measured. Remember that "quicker", "better", "faster", "easier" cannot be quantified. Also make sure the team really understands how project success will be gauged.
Compliance Evaluation Know what governmental and organizational compliance issues your project must comply with; and ensure the project plans have been built with the necessary time and quality checks in place.
Assumptions Everyone makes them. Uncover what assumptions have been made by the business and by the technology teams; then manage the expectations of the delivery and executive teams accordingly.
Authority to Decide Review the project's governing processes with the leadership and executive teams to ensure that decision making authority is known and agreed upon.
Scope Agreement Validate that everyone agrees what will and what will not be included in your project. Keep track of what pushes to "phase 2" and review the list prior to go-live.
Deployment Confirm that your company's infrastructure team and project team understand how many users will be included at go-live; then validate deployment and post deployment processes for providing system access.
Janet Dahmen is Avout's Delivery Services Partner who focuses on ensuring the overall effectiveness and quality of each engagement.  She has over 20 years of project management experience in the IT industry, specializing in ERP implementations.  
Want to hear more about Project Management? Attend Janet's IOUG sessions (418 & 841) at COLLABORATE 15 #C15LV @IOUG! http://tinyurl.com/p6bywap