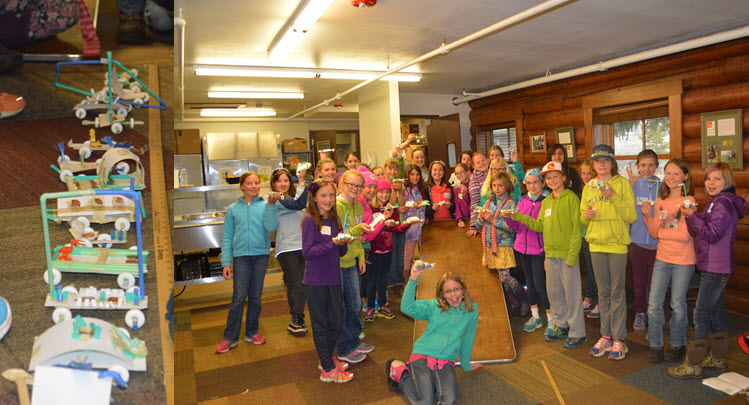 Avout proudly sponsors Girls in STEM (science, technology, engineering, and math), an amazing program put on by Keystone Science School. There will be more results to come, but the preliminary report from participants was a hearty thumbs-up. For one of the projects, each girl built a vehicle using various household items. When asked  one thing they learned during this exercise about science or about themselves that they believed would be valuable now and in the future, the responses were amazing! Keep in mind these girls are all 3rd – 6th grade. Here is a small sampling:
"I am smart and can do anything I put my mind to."
"I learned how the weight and size of things can change the speed."
"One thing I learned is that I am good at engineering."
"STEM is fun!"
"Setbacks only make you stronger."
"I've learned that I can be a leader in building things. I like science and engineering more now."
"I learned that I like science, technology, engineering, and math, and now I know that I can make anything I want."
Do you have a 3rd-6th grader you would like to inspire with the wonders of science, technology, engineering, and math? Check in with Keystone Science School to find out about their next Girls in STEM program, coming this fall.