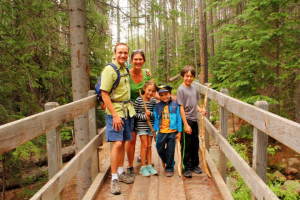 Earlier this month Avout's guest blogger Jaye Shomaker told us about why she wanted to attend the Keystone Science School's Key Issues Institute this summer. Today, the second teacher that Avout sponsored for the program, Makendra Silverman, shares her enthusiasm.
________________________________________________________________
I am truly excited to be the student for a week at the Keystone Science School's Key Issues Institute and truly grateful to all the folks at Avout who are making this experience possible for me – thank you! I am starting a new job next year at Newton Middle School teaching sixth grade science and will take all that I learn directly to my students. I always feel even more inspired to teach after a good professional development opportunity and I believe that this week with the Keystone Science School will forever impact and improve my teaching.
My desire to teach science is deeply rooted in educating my students so that they have the basis to understand the environments around them and around the world. I tie in environmental topics from global climate change to water usage in the west across all our units of study. I try not to scare students but rather empower them with information to make more educated decisions about how they use resources and live on this planet. My students take on the challenge to design and build solar ovens both to understand heat transfer and explore green energy. Eating the resulting s'mores makes the learning all the more sweet. My students debate the merits of energy sources and see firsthand in lab how greenhouse gases affect temperatures in a closed system. I tie in environmental topics during discussion and labs in order to engage students in deeper, more real world learning. One example would be discussion of the pine bark beetle epidemic here in Colorado and the wide array of impacts on people, animals, water sources and localized climate.
At my new school we have greenhouses and garden space along with room to roam a bit, so hope that we can take the learning outside of the school and the classroom and farther into the community on daily ventures and field trips. The school is close enough that I may even be able to ride my mustang mare to the school to teach kids about wild horses and how they fit into our western landscapes.
Thank you again for this opportunity! I can't wait to share more.
Makendra